Taller: Encuentros con Roger Dannenberg, cocreador de Audacity II
 Viernes 15 de diciembre de 16-21h, Aula Informática del Centro de Formación Permanente (segundo piso del edificio Nexus UPV (6G), véase Plano Interactivo UPV.
Subvencionado por el Institut Valencià de Cultura: precio UPV, Berklee Valencia, Escuelas de Música, Conservatorios y profesores de Conselleria de Educación: 35€. Público en general: 45€.
El workshop tratará sobre el software de procesado de
 audio Audacity, sobre composición algorítmica con el software Nyquist, y el software de creación colaborativa con móviles, tablets y kinect Soundcool, todos ellos softwares libre que se pueden descargar en sus respectivos links. El idioma de impartición será inglés.
PROGRAMA
Audacity
The goals of this part of the workshop are to become familiar with the free, open-source editor Audacity, which was designed and created originally by Dominic Mazzoni and Roger Dannenberg at Carnegie Mellon University. We will quickly review the basic editing operations and then cover a number of useful features.
Algorithmic Composition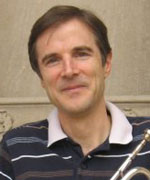 The goals of this day are to learn about and explore techniques and models for algorithmic composition. We will focus on conceptual frameworks that can be used in many different programming languages, systems, or even with pencil and paper. Examples created with the Nyquist programming language will be used to demonstrate different models using real-time interactive control.
We will wrap up by considering the combined possibilities of Nyquist, Audacity, and Soundcool for algorithmic and interactive performance.
La ópera La Mare dels Peixos (Acto I) con Soundcool en México
Artículo El Mundo Arts
Artículo La Veu del País Valencià
Masterclass UPV: Music Composed by Computer
Masterclass del Máster Universitario en Música y ETSI de Telecomunicación UPV, lunes 18 de diciembre, 12:30, en el Salón de Actos de la ETSI de Telecomunicación, edificio 4D, 3ª planta Plano Interactivo UPV. Testaremos el sistema de streaming en directo de la sala a la hora de la masterclass, pincha aquí para verlo online en el horario de la conferencia.
Speaker: Roger B. Dannenberg, Carnegie Mellon University
Abstract: The first experiments in composition by computer started as early as the 1950's, but recently, there has been a resurgence of interest: There is an annual conference, a large project inside Google, a company making and selling machine-generated music, and many other activities. In this talk, I will review the state of the art in automatic music composition and present some of the current challenges. One of the great challenges is understanding what makes music "work", that is, how do we perceive sonic structures in time, and what makes these structures interesting or pleasurable to listeners? I will also present music generation in terms of three important aspects: composition, performance, and production, all three of which offer opportunities for automation and rich challenges for future research.
Masterclass Berklee: Will the Next Hit Song Come from a Computer?
Masterclass de Berklee College of Music Valencia el jueves 14 de diciembre de 15-18h.
Speaker: Roger B. Dannenberg, Carnegie Mellon University
Abstract: In this class/workshop, I will discuss and demonstrate systems for generating popular music. By looking closely at techniques that seem to work, we can learn a lot about writing music. We will also look at some of the major barriers to truly automated composition. These include lyrics, music production, and music structure, all of which have (so far) eluded automation. We will discuss some recent research and progress in these areas.
Taller CEFIRE: Sound Recording, Granular Synthesis, and Soundcool
Taller del CEFIRE de Xátiva el martes 19 de diciembre de 15:30-20:30 en el MUSIC LAB del IES Arabista Ribera de Carcaixent (se realizará con traductor).
Speaker: Roger B. Dannenberg, Carnegie Mellon University
Abstract: In this workshop/tutorial, I will explore the use of natural or "found" sounds in creating electro-acoustic music. We will cover basics of recording (using the free Audacity audio editor), transferring sounds to Soundcool, processing sounds with Granular Synthesis (using SoundHack's free "+bubbler" VST plug-in), and organizing patches for live processing with Soundcool.
Bio: Roger B. Dannenberg, Professor of Computer Science, Art, and Music at Carnegie Mellon University, is a pioneer in the field of Computer Music. His work in computer accompaniment led to three patents and the SmartMusic system now used by over one hundred thousand music students. He also played a central role in the
development of the Piano Tutor and Rock Prodigy, both interactive, multimedia music education systems, and Audacity, the audio editor used by millions. Dannenberg is also known for introducing functional programming concepts to describe real-time behavior, an approach that forms the foundation for Nyquist, a widely used sound synthesis language. As a composer, Dannenberg's works have been performed by the Pittsburgh New Music Ensemble, the Pittsburgh Symphony, and at many international festivals. As a trumpet player, he has collaborated with musicians including Anthony Braxton, Eric Kloss, and Roger Humphries, and performed in concert halls ranging from the historic Apollo Theater in Harlem to the Espace de Projection at IRCAM. Dannenberg is active in performing jazz, classical, and new works.
Encuentros con Roger Dannenberg II
Organizan:
Soundcool, Máster en Música, Cursos de Música Electrónica y Vídeo Creación (MEVIC)
Colaboran:
Institut Valencià de Cultura, ETSI de Telecomunicación, Berklee Valencia, CEFIRE de Xàtiva.